Trademark Registration
Become a Brand with a ™ sign on your logo, slogan or company name. Get your Intellectual Property protected now.
Still confused, Need expert help?
Get consultation for FREE!
₹ 2251
(*Including GST)
(*Limited time period offer)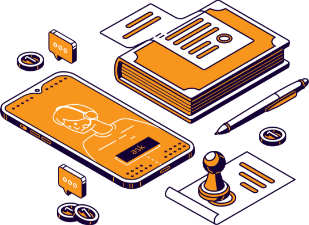 Trademarking your intellectual property not only protects it but you establish yourself as an authoritative and honourable brand. In this digitized world, you gain the most valuable online reputation through the ™ sign along with your brand name, tagline or logo. Experts at Legal251 ensure you are the owner of your property and have complete control over the usage of it. Get the trusted consultancy from experienced professionals of Legal251.

The Trademark Registration process in India is required if a company or individual intends to protect their logo from the misuse by the third party. Trademark Registration would provide a legal right to initiate an action against the third party in case of infringement of trademark. Trademark Registration will also provide an exclusive right to the owner to use it for its products or services. There are various of types of trademarks which can be registered like product mark, service mark, collective mark, certification mark, shape mark, sound mark and pattern mark.